Sustainability runs through all aspects of our business. This is evidenced by the certificates we have obtained and the solar power plant on the roof of our company's building. In addition, more and more of our outstanding packaging with modern effects is made from recycled materials.
 Now, let's take a closer look at how we are doing in reducing our carbon footprint: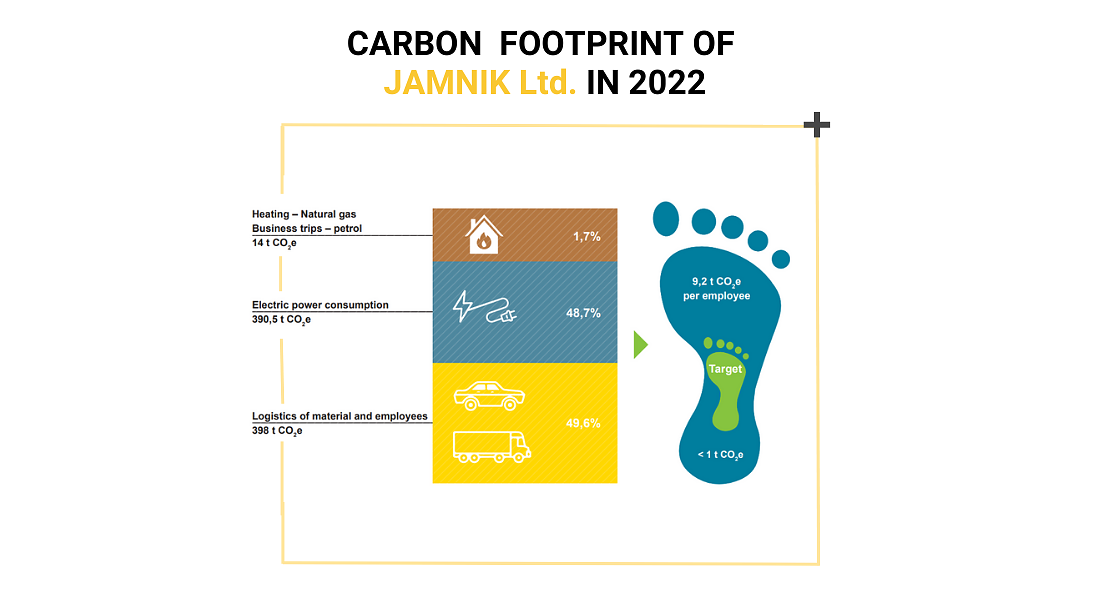 ➡ The total carbon footprint of Jamnik Ltd. in 2022 was 897.685 kg CO2. 
➡ The CO2 value per employee was 9.222 kg.
 This means that last year we managed to reduce our carbon footprint by 10.6%! 
We have set ourselves an ambitious goal for this year. We expect to further reduce our carbon footprint by 10 to 15%, as we will:
➡ Install an additional solar power plant on our roof.
➡ Increase the share of electricity purchased from 100% renewable sources.  
We try to ensure that raw material supplies and product shipments arrive and leave us in full trucks. We only have smaller deliveries of auxiliary materials twice a week, so we get our suppliers to bundle our orders and deliver them together. This allows us to optimally plan delivery times.
We use recycled cardboard whenever feasible and educate our customers on its benefits.
Our commitment to sustainability is also a reflection of our vision for the future, for current and future generations.