When you choose cardboard, in most cases you are already choosing a sustainable material. 
However, you have an important choice to make: will you go for recycled cardboard or virgin fibre cardboard?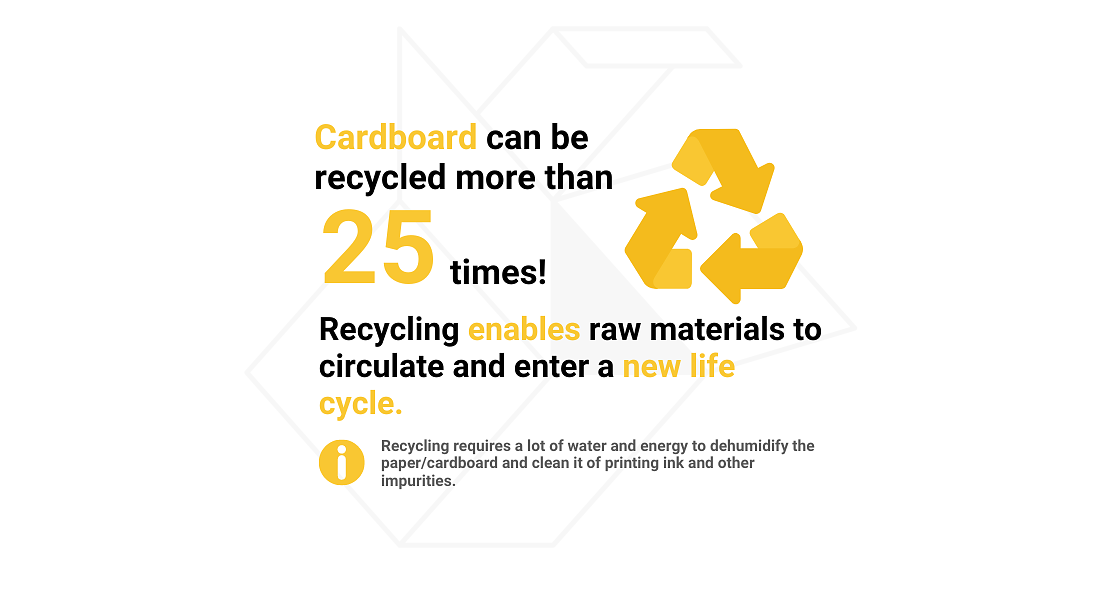 Recycling cardboard is an important part of the circular economy, as it reuses raw materials and reduces waste, which means it lowers the need for virgin raw materials and conserves natural resources. In addition, the use of recycled cardboard can reduce greenhouse gas emissions associated with production from virgin materials.
However, the process of recycling cardboard is energy-intensive and requires large amounts of water and energy to break down the fibres and remove impurities such as inks and other additives.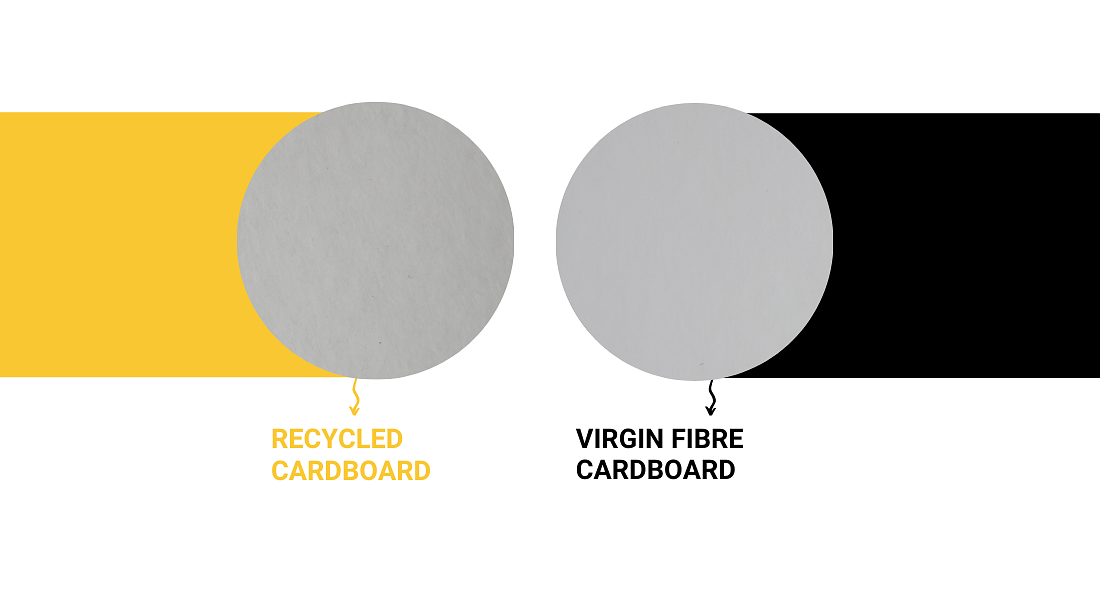 Recycled cardboard:
slightly poorer colour performance,
recycling marks are visible on the surface,
higher stiffness, which causes the cardboard to crack more easily at the edges (the darker the colour, the more noticeable the cracking).
Virgin fibre cardboard:
greater colour performance,
greater flexibility or lower stiffness.
Recycled cardboard - use:
✅disposable packaging that protects the product and is discarded by the consumer after the purchase of the product, 
✅packaging for organic and sustainable products,
❌not suitable for food packaging as material traceability is not guaranteed during recycling.
Virgin fibre cardboard - use:
✅luxury packaging, 
✅food packaging,  
✅packaging with a longer service life,
✅packaging with complex graphics that requires the highest print quality.
Be sure to choose a type of cardboard that is compatible with the intended use of your packaging. You won't be packing food in recycled cardboard, and you won't be packing organic cosmetics in virgin fibre cardboard. 
However, if both types of cardboard are suitable for the intended use, it is worth considering whether recycled packaging will show environmentally conscious consumers that you care about the environment.
If you would like to stay updated on the latest trends in the field of packaging, we encourage you to sign up for our monthly newsletter located at the bottom of the page.⬇️